We've earned our stripes
From the feet of a Chinese Emperor to the hands of millions of households throughout the world,
Tiger Balm's little pot of magic is testimony to its herbal, pain-relieving powers.
1870s

When the tiger was a cub
The story began in the 19th century, when Aw a Chu Kin, a Chinese herbalist working in the Emperor's Court left China and moved to Rangoon in Burma. Here he opened a traditional medicine shop named "Eng Aun Tong" (translated as the Hall of Everlasting Peace) where he would personally make and sell his special ointment to relieve aches and pains.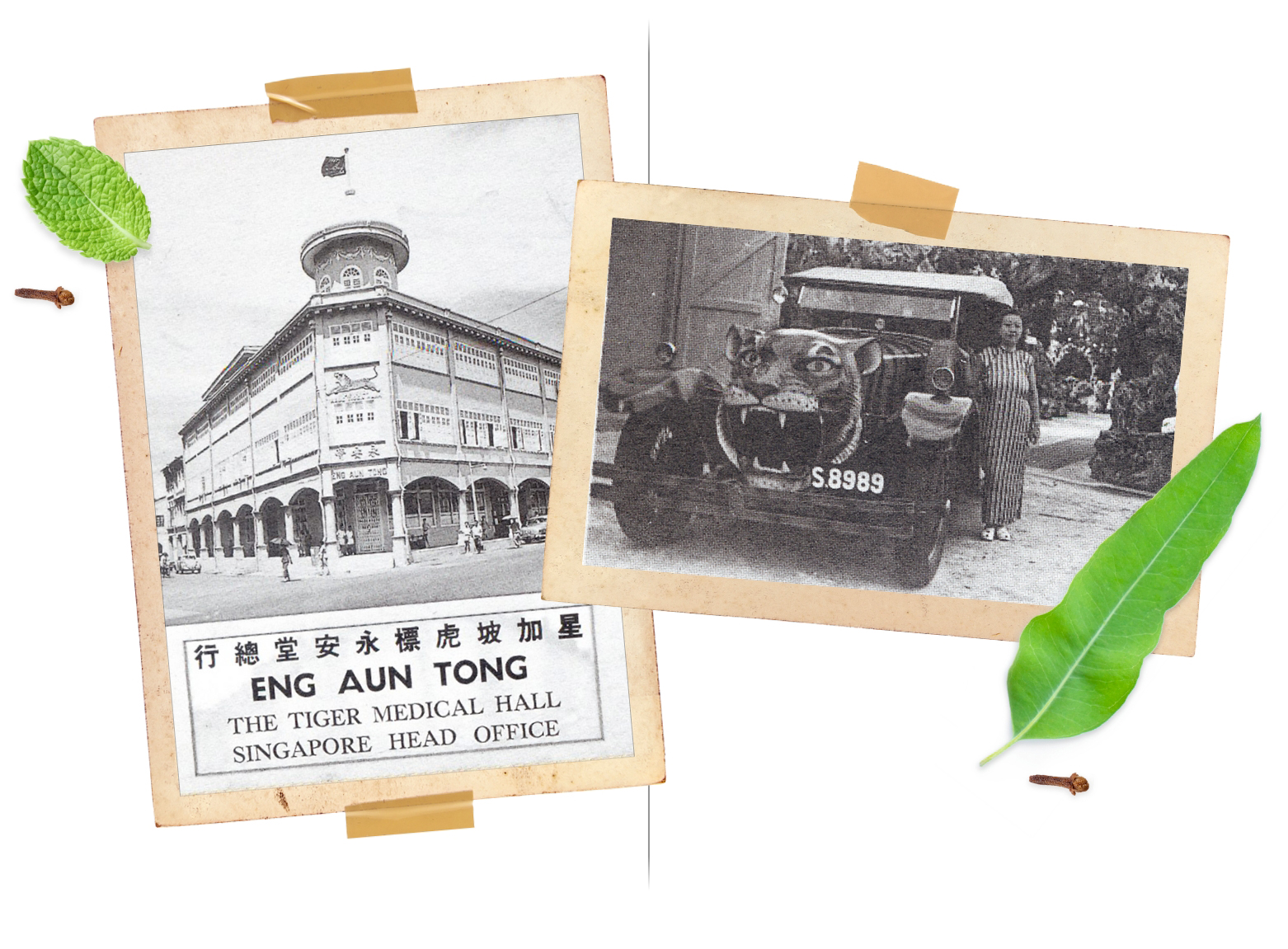 1908

Sharing the secret recipe
Following the death of Aw Chu Kin in 1908, the special recipe was passed to his two sons Aw Boon Haw and Aw Boon Par. Possessing great foresight and charisma, Boon Haw renamed the business after his own nickname 'gentle tiger' and Tiger Balm was born.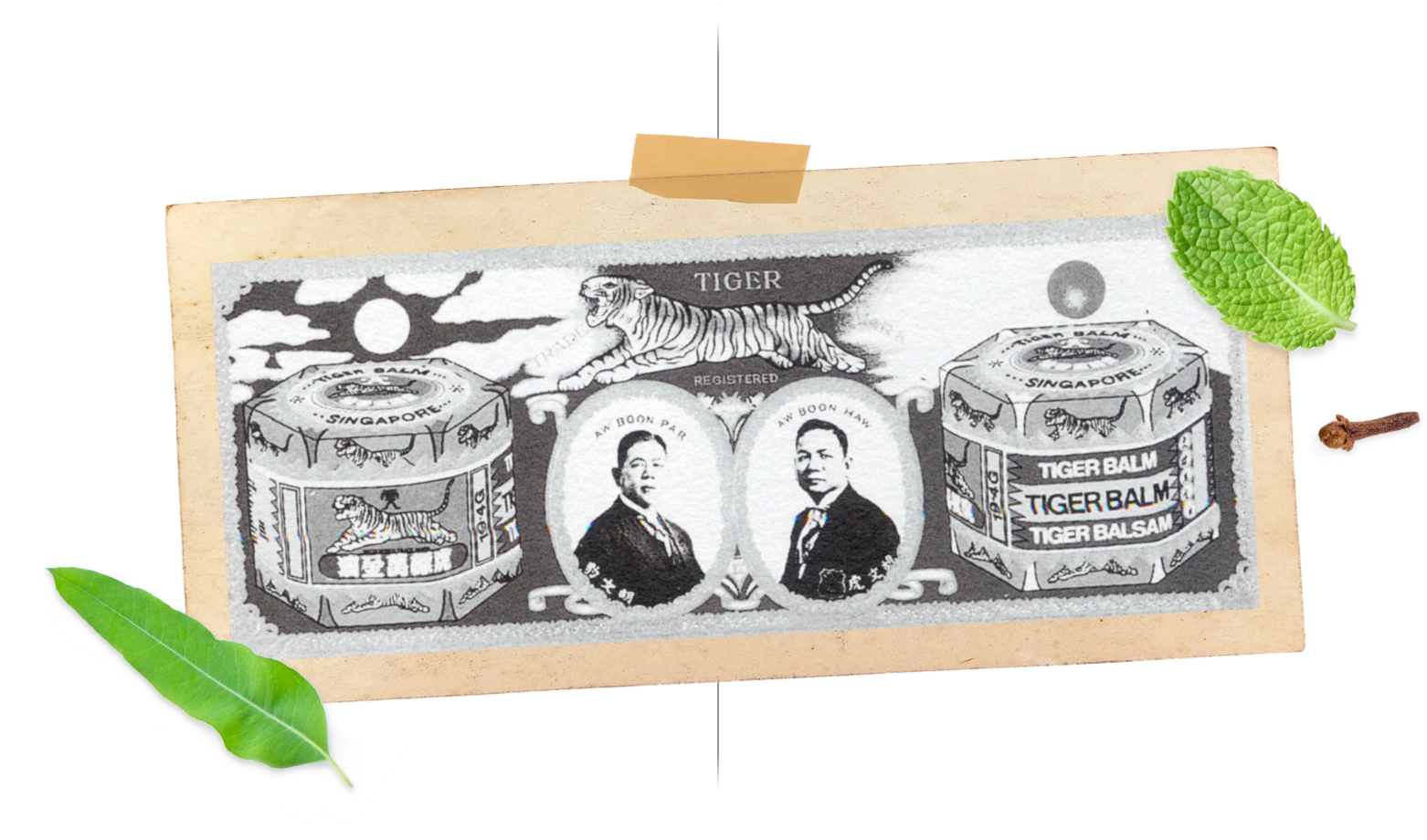 1926

Success in the urban jungle
Leaving Boon Par to manage the business in Rangoon, Boon Haw headed to Singapore to set up a factory. From here, Tiger Balm got its herbal claws into countries such as Malaya, Hong Kong, Batavia, Siam and China.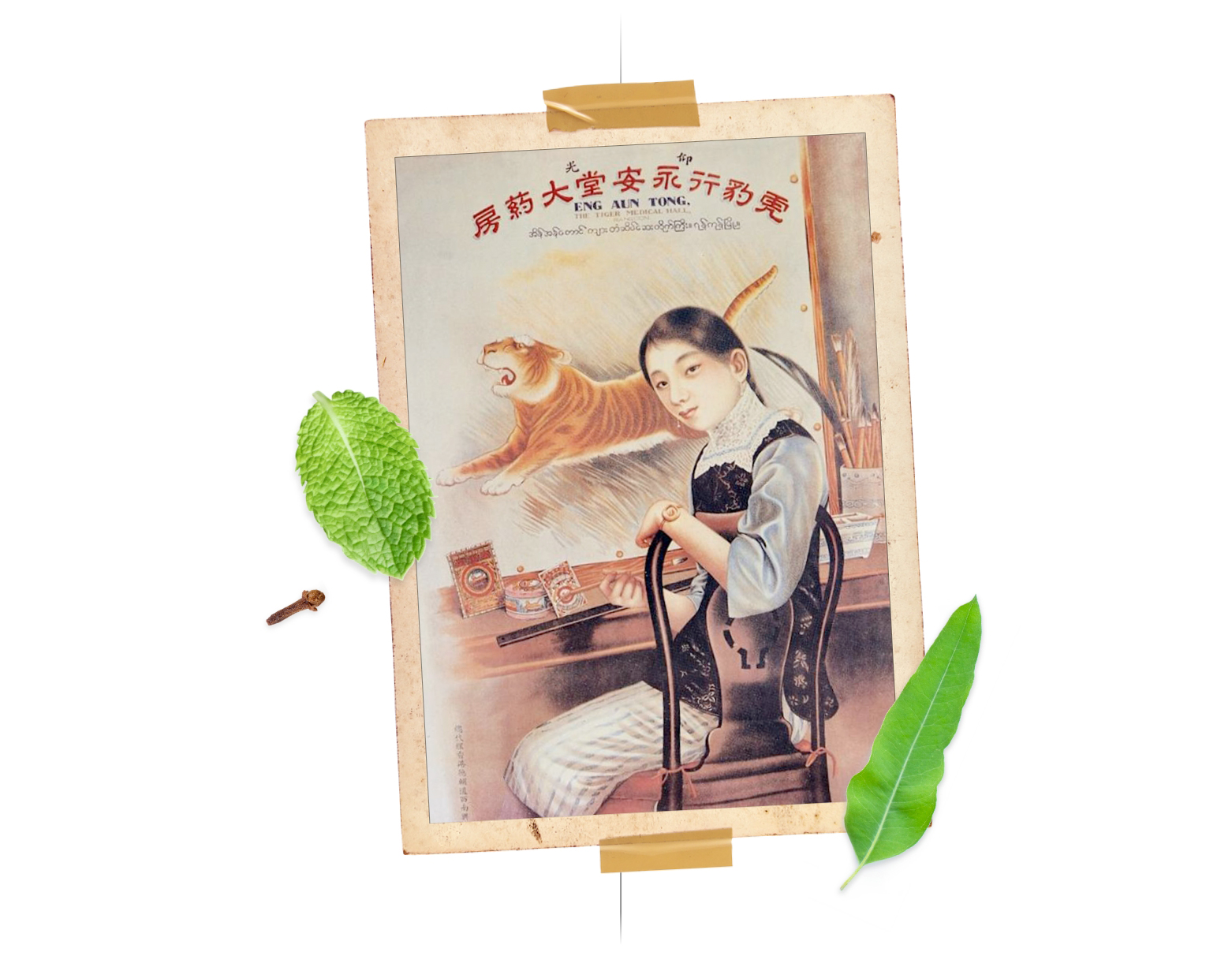 Today

The tiger roars
Today, Tiger Balm is sold in over 100 countries worldwide to millions of consumers from young to old and all ethnicities. It has become one of the world's best-known pain-relieving formulations.